What are they saying about Senate Transportation Services Charlotte?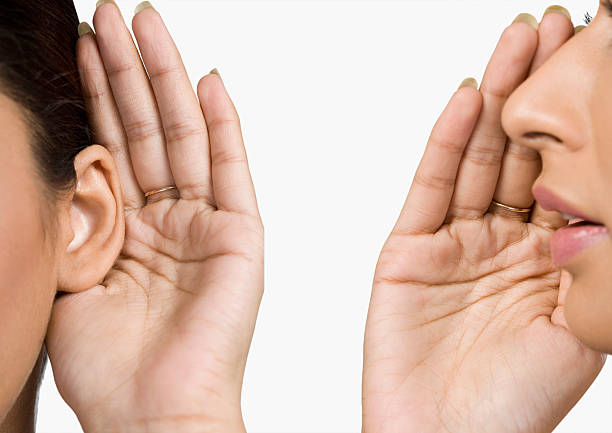 As human beings one of the many positive characteristics we look for in an individual is their willingness to make us feel comfortable, and reassured. This quick assessment may persuade you to ask others,…..or yourself questions,….. such as, …..can we TRUST Senate Transportation Services Charlotte? Is Senate Transportation Services Charlotte RELIABLE? Is Senate Transportation Services Charlotte COMPETENT?
.
**Listed below are testimonials and reviews of our past and present customers who have previously used our services.**
.
Please take the time to write your own review of our service by simply clicking on the link.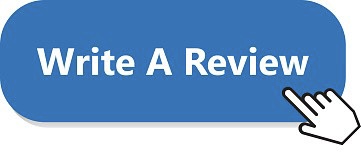 .
(1). Ms. Debbie E wrote: ⭐️⭐️⭐️⭐️
We had a wonderful experience with Senate Transportation. Our driver, Aly, was very prompt, courteous and knowledgeable of the area. He was such a careful driver. Was fun having him at the wheel and his vehicle was spacious and comfortable. Mike, our guide, was such a joy. He is a walking history book. He had knowledge of every aspect of Washington DC. Learned a lot from him. He also was very thoughtful and gracious. Thank you for the fabulous experience.
.
(2). Ms. Eric G wrote: ⭐️⭐️⭐️⭐️
I booked a ride from DC to a venue 35 miles outside the city. The professional and friendly driver arrived early in a clean, modern Mercedes SUV. Despite the horrible traffic, the driver retained his calm and got me to the venue on time. He was waiting for me when the show was over and delivered me back to the city in timely fashion. If you aren't familiar with DC, before booking check your map app for a few days on the same day of the week as your event, so that you can best judge when to be picked up in order to make it to your destination on time – need to plan for horrible DC traffic.
..
(3). Ms. Dawn Lim wrote: ⭐️⭐️⭐️⭐️
Had a wonderful trip with this transport company. Booking was efficient and seamless. Driver was professional and friendly. Car was large, comfortable and clean. Travelled with 3 young kids and lots of luggage. Made it really easy. Highly recommend.
.
(4). Ms. Cindy B wrote: ⭐️⭐️⭐️
We checked out several car services for our trip to D.C. Senate Transportation had good reviews, provided baggage claim pickup instead of curbside, and the price worked for us. The pickup at BWI was not quite as planned as the driver was not at our baggage claim as promised, but a quick call to the company and they found the driver on the other side of baggage claim. I am not sure the confusion as our baggage carousal showed our flight clearly and there was literally nobody around in that area. This was disappointing because my teenage daughter always thought it would be cool to have someone waiting at Baggage Claim with her last night. I had booked the service mostly because of that option being available with Senate Transportation. We quickly found out the real issue though, the driver several times seemed to almost fall asleep driving us into DC. My husband luckily was sitting in the front so kept him talking. This was mid-day so not sure what was up with the driver. However, the return driver was great. He was right on time, the ride back to the airport was smooth, and he was very helpful with bags, etc…Lastly, I am always surprised when a driver doesn't introduce themselves. Neither driver did, and neither driver offered a snack as mentioned when we booked. There was water in the rear, but none offered in the front for my husband either. Overall, I give it an average rating. The vehicle was nice and clean, they were fairly timely, and they got us from point to point, which is the real requirement here. They just didn't go above and beyond.
.
(5). VN53 wrote: ⭐️⭐️⭐️⭐️
My daughter was visiting me from Los Angeles with her toddler. Since I was unable to pick her up from Dulles Airport I needed to find a safe and reliable car service that had an appropriate car seat for a toddler. The first company I came across on the web was Senate Transportation Services. I called them and spoke to Greg. The interaction with him was so wonderful that I looked no further and booked a car for my daughter. Immediately following that we received a detailed confirmation email from Greg. As promised the driver was waiting for her at baggage claim, with a placard with her name in it. The car was a very roomy 2018 Cadillac Escalade and the ride home was perfect. I did not hesitate to book this service again for her return trip to Los Angeles. I cannot recommend highly enough the professionalism, friendliness and superb service provided by this company! Thank you Greg was making it so smooth and easy🙂
.
(6). Mr. Sean S wrote: ⭐️⭐️⭐️⭐️
I have used this company around four times. I not only felt safe,but appreciated for using their service. The SUV was always clean and the drivers were top notch, esp since they picked me up each time around 3am. I will continue to use their services and I highly recommend them to my coworkers.
.
(7). ssjet wrote: ⭐️⭐️⭐️⭐️
We used this service to transport 7 adults around Washington DC this past weekend. Our 96 year old father wanted to visit the WW ll Memorial and see DC. The service was great with our dad who used a wheel chair to get around and were informative about the sites in DC.
.
(8). sweets98 wrote: ⭐️⭐️
The Marriott Marquis recommended this service. We reserved a town car and greeter at baggage claim, we did not have anyone waiting and the car was a Avalon with no trunk space. The service we expected was not met. This was three times the cost of Uber and we did that on the way back. Super disappointed after a long day of flying. Still working on getting by money back for the return that I pre-paid.
.
(9). csaenz4 wrote: ⭐️⭐️⭐️⭐️
We used this service for a large group (12 people) wine tour from Washington, D.C., to Northern Virginia this past Saturday. The service was exceptional (on-time pick up, accommodating to our schedule with 2 stops, nice and friendly driver) and the vehicle was clean and comfortable. Additionally, prior to the service, Senate Transportation was in communication with me whenever I had questions about our service. I will definitely choose Senate Transportation for future group outings.
.
(10). JcBoston wrote: ⭐️⭐️⭐️⭐️
We used Senate Transportation for round trip travel to Nationals Park from our hotel. We were in town for two Red Sox/Nationals games. The service was excellent. The driver Daniel was friendly and knowledgeable. He was so kind and accommodating to my elderly mom, making sure we were as close as possible to the proper gate for drop off and pick up. The vehicle was spotless and roomy. Daniel called to check when we weee ready to leave and we had to wait exiting. Can't speak highly enough of the experience.
.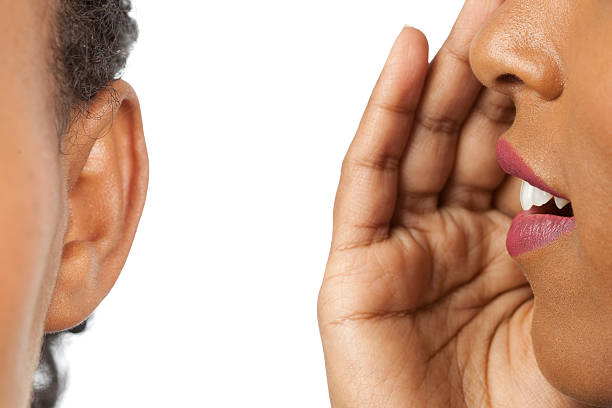 (11). Ms. Casey Boccia wrote: ⭐️⭐️⭐️⭐️
I was extremely pleased with Senate's reasonable pricing and excellent service in our roundtrip ride from Baltimore to FedEx Field for the Taylor Swift concert. From my initial online quote request to our final dropoff at home, the entire experience was professional and worry-free. Ronnie, our driver, was fantastic in getting me and my son safely through terrible traffic and insane crowds at the stadium–he was very knowledgable about the best places for drop-offs and pick-ups and was very easy to get in touch with when we needed him. We were in good hands! I would definitely use Senate again for those trips when we don't want to deal with the hassle of driving or searching for an Uber.
.
(12). AmacD405 wrote: ⭐️⭐️⭐️⭐️
I was pleasantly surprised when I received a very reasonable quote for round trip service to/from National Harbor to Fedex Field for a Friday concert. I have had friends stay at hotels close to Fedex Field who have gotten an Uber for the same price. Our driver, Elias, picked us up at the scheduled time (and patiently waited while my party and I finished getting ready) and was communicative towards the end of the night when the concert was over. He even spotted my group walking from far away and stayed on the phone with me to make sure we made our way back to the car safely. I had heard horror stories about traffic to and from concerts at Fedex, but I'm so grateful to say that because of Senate, we did not have any of those experiences. We are to and from Fedex Field in 45 minutes/25 minutes, respectively. It truly helped make for a perfect girls trip! Thanks, ya'll, and especially, Elias!
.
(13). Sc_sam wrote: ⭐️⭐️⭐️⭐️
We needed transportation for 2 to the Coldplay Concert at FedEx Field (home of the Redskins). All my other inquiries to other companies came back with a per hour charge, quite expensive. Senate offered a flat rate, plus gratuity, which suited me much better. We booked and kept our fingers crossed that a driver would show.We were not disappointed. At the appointed hour, we walked out of our hotel to find a shiny black Mercedes sedan with a most pleasant and professional driver to take us out to the stadium. After the concert, he met us at the agreed upon place and returned us to our hotel. An great experience all the way around. Would definitely use them again.
.
(14). Mignon C wrote: ⭐️⭐️⭐️⭐️
We organized to have Senate for our airport transfers and am so glad we did. The service was excellent both our drivers were friendly and helpful. Also both our vehicles were extremely clean and well maintained. After a long flight it was such a relief not to have to find transportation and worry if they know where to go. All our communications were answered promptly and Senate delivered all that was promised and then some.
.
(15). Luke11_46 wrote: ⭐️⭐️⭐️⭐️
We hired Senate Transportation Services for Inauguration week activities. We definitely would hire them again even if it is only for transportation to and from the airport. The big advantage we found was that the drivers worked hard to find a way around the traffic congestion. We always felt safe with their drivers. BTW, they can tell you and take you to some of the best "local" restaurants. We were not disappointed to say the least.
.
(16). RandallF wrote: ⭐️⭐️⭐️⭐️
Called Senate a few days prior to Christmas. Arranged a ride from Reagan to Chinatown with a stop for a picture at the Capitol Christmas tree. Great service with a friendly driver. Highly recommend!
.
(17). Mr. Angle wrote: ⭐️⭐️⭐️⭐️
This is our 4th time using their airport car service from JFK to our residence in Connecticut. Would highly recommend changing the airport rates on the website because the price quotes are slightly different from what it states online. Although the service was reliable and professional each time.
.
(18). Ms. Atisha wrote: ⭐️⭐️⭐️⭐️
I went into DC last minute on a business trip. I called Senate and a few others as I was entering my departing gate. Senate answered immediately and answered all of my questions. They provided excellent customer service and was able to accommodate me perfectly!! I actually flew into the Baltimore airport which was 50 minutes away from my destination. I had a small hiccup at the airport but Senate was so responsive and professional. As a woman traveling alone, I was so impressed with the measures they took to make sure I was safe that I immediately arranged my transfer back to the airport with Senate. The vehicles were clean and recent, the drivers were very pleasant without being too personal and the cost was fantastic. I will definitely use them again when I'm in the area.
.
(19). Mackie F wrote: ⭐️⭐️⭐️⭐️
What an amazing experience. After having been quoted exorbitant prices by a couple of other companies for transport of seven individuals from Union Station to the Sheraton in Pentagon City, we finally found Senate Transportation Services. Originally we had asked for a van. Unfortunately, or actually fortunately our train was late and they could not send the van. So…they sent us a beautiful black SUV and a wonderful driver. The service was so great for our arrival trip that I cancelled our return trip with the other transport service and booked at the last minute with Senate again. I cannot say enough about how pleasant and comfortable the experience was, and our driver was friendly and super helpful. I will most certainly keep this service in mind when I need transport in DC/VA!
.
(20). Ms. Phyllis wrote: ⭐️⭐️⭐️⭐️
I used Senate Transportation Service to have my Grandson and his date professionally transported to and from his prom destination at the Women's National Museum in DC May 10, 2019. Our driver for the evening was Alexander and I was extremely pleased with his professionalism and kindness. He arrived several minutes early and greeted me graciously with a smile. The vehicle was as promised stocked with water and snacks and extremely clean! My Grandson enjoyed the service of Senate and Alexander, the driver. Senate Transportation has a great fleet of transportation options and there is never a problem scheduling service! I have used this service before and I highly recommend Senate as the top transportation service for your destination! The staff is highly professional and the quality of service is excellent!! Thank you Senate again for an awesome experience!!